Stars of the Trans galaxy shine in the 8th Annual VarieTy Show, a fully-produced show live in-person at the Renberg Theatre, that will also be available streaming on HERE on the Trans Pride Website on Saturday June 18 at 7pm PDT!
ACCESSIBILITY: Presented in an indoor theatre; ramps and handicap seating in theatre. No RSVP required to attend in-person show.
Presentation in English. Spanish interpretation available via headset in-person & Spanish online stream. ASL interpretation available through in-person interpreter & English online stream.
Click the + under each artist's name to learn more about their careers, and follow them on social media, and websites!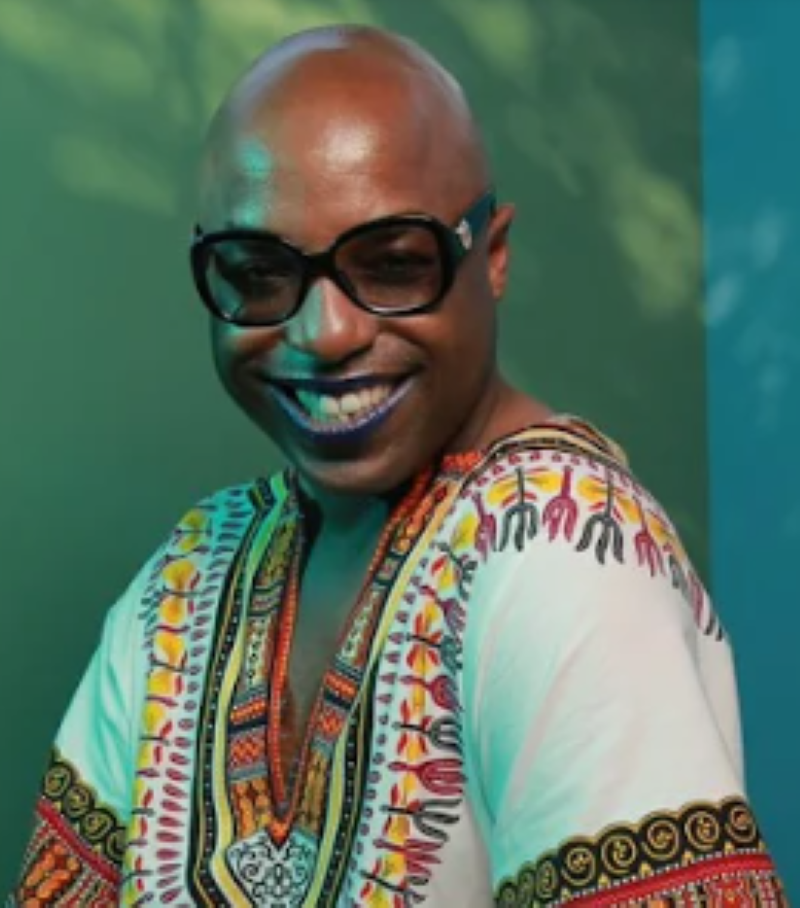 Abdullah R. Hall (they/them) Since 2018, Abdullah "Abby" Hall has been the Artistic Director of the Trans Chorus of Los Angeles (TCLA), America's premiere all Trans-identified chorus. In the past three years under their artistic direction, TCLA has gained national recognition participating in the 2021 Presidential Inauguration of President Joe Biden & Vice President Kamala Harris and a national campaign with Pantene and Procter & Gamble. Abby is a board member of GALA Choruses, a multi-talented singer, actor, writer, producer, and CEO of the Hollywood Disruptor, whose work is changing the status quo in the entertainment business.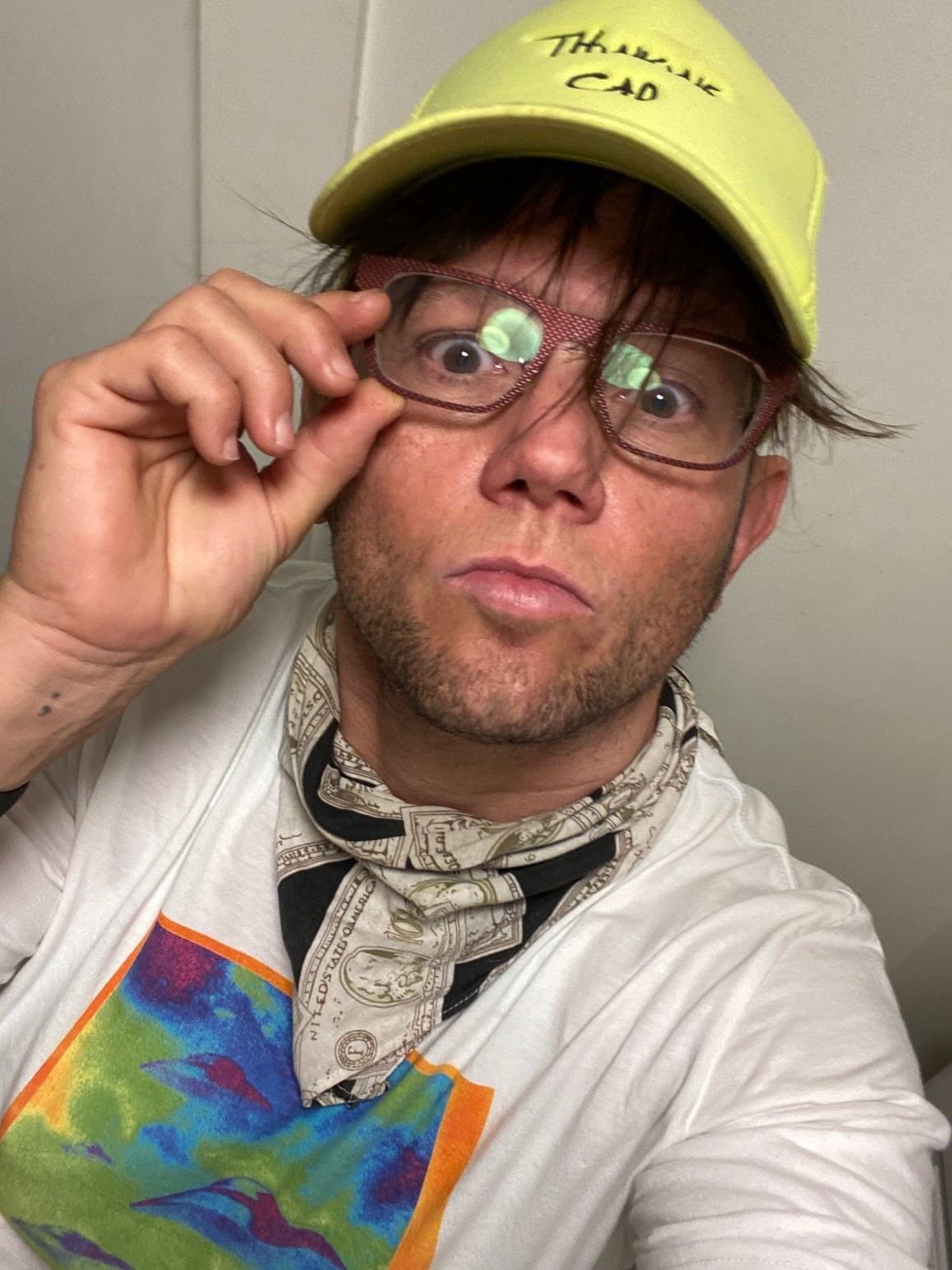 7g (he/they) is the world's first intersex stand-up (and transmasc + non-binary: Something for Everyone). If you don't know what that is, he/they will show & tell all. You have been warned!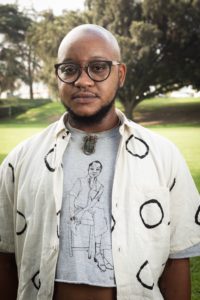 Jaden Fields (he/him) is an LA-based poet, cultural worker, and educator whose work centers the healing possibilities of marginalized communities. Jaden has facilitated healing-centered writing workshops for queer and trans writers. He has performed all over Los Angeles, including LA Pride, Long Beach Pride, Venice Pride, and DTLA Proudfest. Jaden self-published his first chapbook, Intentional Musings on Staying Alive When I Want To Die (2019), an honest depiction of navigating mental health and systemic oppression, and leaning into his own healing.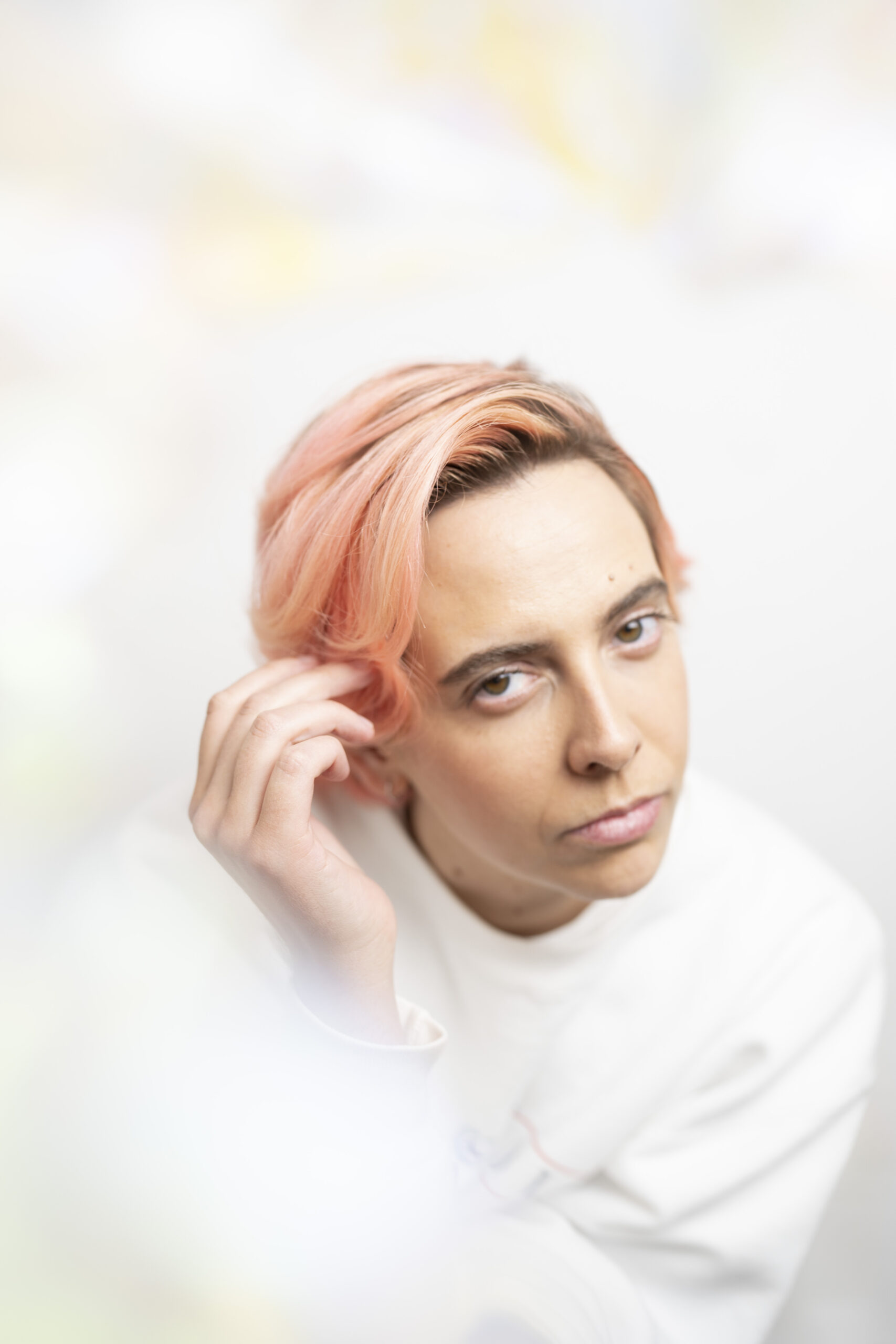 Jakk Fynn (he/him) isn't going to be boxed in — and if he has anything to do with it, his listeners won't be, either. The singer-songwriter has given himself the freedom to explore musical soundscapes, melding his roots with his adult endeavors. Even in his youth, Jakk soaked it all in, whether it was from legacy artists like Nirvana and the Beach Boys, or acts more of the moment like Backstreet Boys and NSync.
Now, after time in bands and years spent in the post-hardcore scene, Jakk Fynn is ready to let himself be exactly who he wants as a musician. As a trans artist in music, Jakk is aware of the need for transmasculine representation in the pop space in particular. As a young adult, Jakk couldn't find an artist like himself out there — he's carving his path not just for himself, but for others like him, proving that it's all possible.
With his music, the California-based artist hopes listeners feel a bit less alone. As someone who faces the challenges associated with anxiety himself, he hopes to make anyone who hears his music feel understood in some capacity. His story, and his art, conjure feelings of triumph and healing.
With artists like Jakk Fynn making music, a brighter, more honest, and more inclusive world feels that much more possible.
IG: @jakkfynn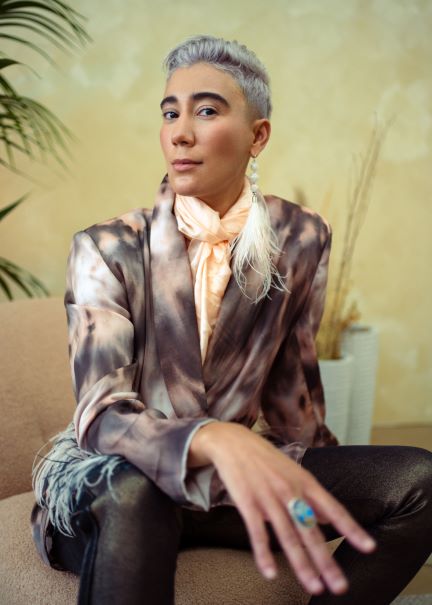 Vico Ortiz (they/them/elle) is a proud Latine/x non-binary/gender fluid actor/activist born and raised in Puerto Rico. Their first breakthrough role was in the hit Amazon series, Transparent paving the way for recognized guest appearances in American Horror Story: 1984, the Starz award winning series VIDA, and a recurring role on the GLAAD-nominated Freeform comedy Everything's Gonna Be Okay. Vico recently received a Queerties Award nomination for their series regular role in the award winning digital series These Thems. In 2021 they starred as a series regular in the original Amazon Prime Video zombie thriller series S.O.Z. Solados o Zombies playing U.S. Military Sgt. Valencia, and a recurring role in the Mindy Kaling / HBO Max original series The Sex Lives of College Girls. This year (2022) has proven to be the biggest year yet for the rising star: Vico is one of the leads in the new independent musical feature film Calle de la Resistencia and stars as a series regular playing Jim/Bonifacia in the new, critically acclaimed hit HBO Max comedy series Our Flag Means Death, created by David Jenkins with Academy Award-winner Taika Waititi starring as the infamous pirate Blackbeard.
IG: @puertoricaninja
FB: @VicoOrtiz
Twitter: V_Vico_Ortiz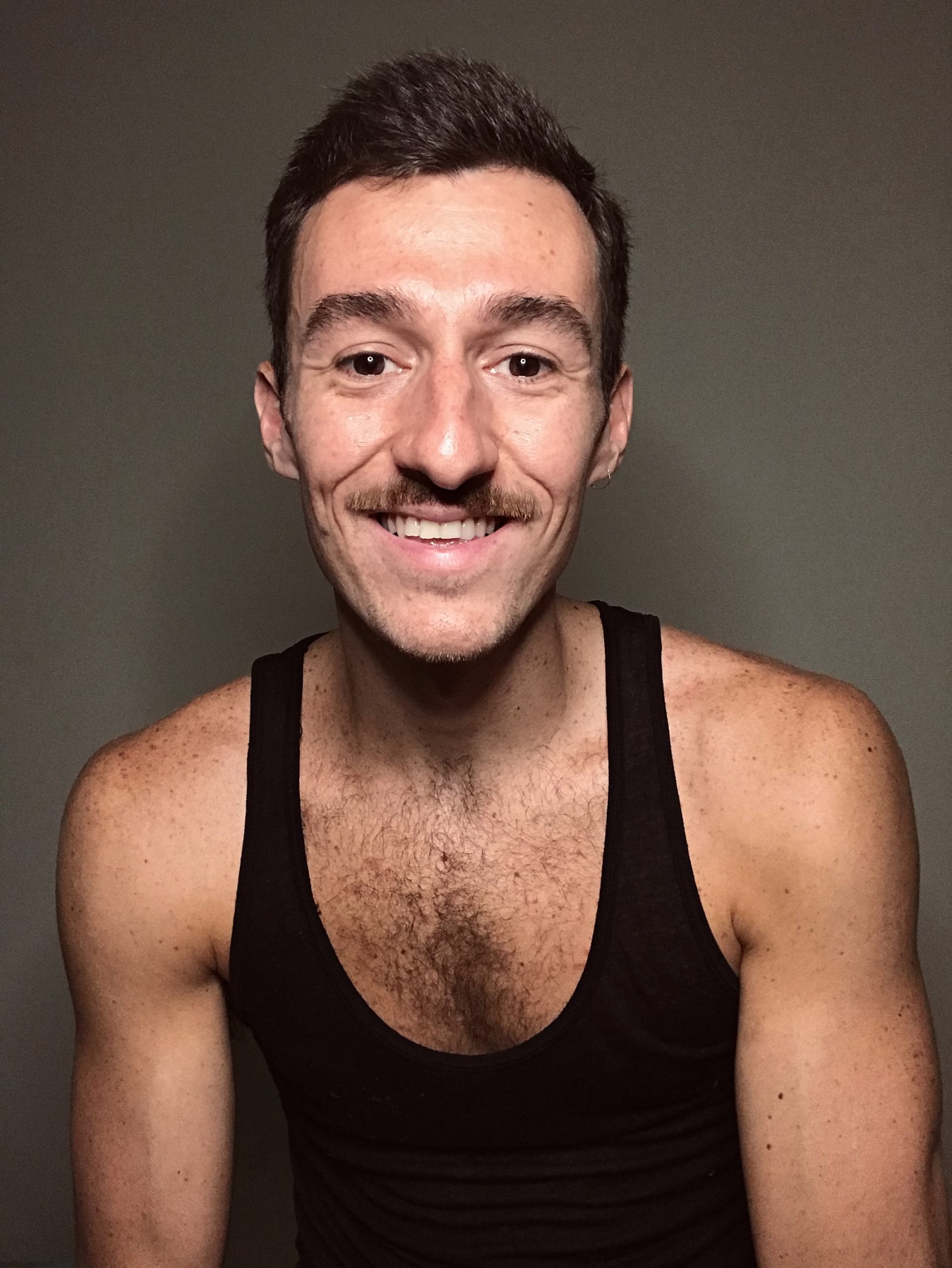 Samuel Edward Petre (he/him) is a North Carolina native, with his Bachelor of Arts in Theatre Performance who is currently residing in Los Angeles. He is a circus acrobatics and aerial arts performer and coach, freelance commercial actor, model and dancer. From performing in a variety of theatrical shows and circus cabarets, to co-starring in a short film and working on set for several tv/film projects, to art modeling, runway and fashion gigs. His passions of expression through a variety of artistic mediums are what drive him to storytell.
IG: @saami_skyy93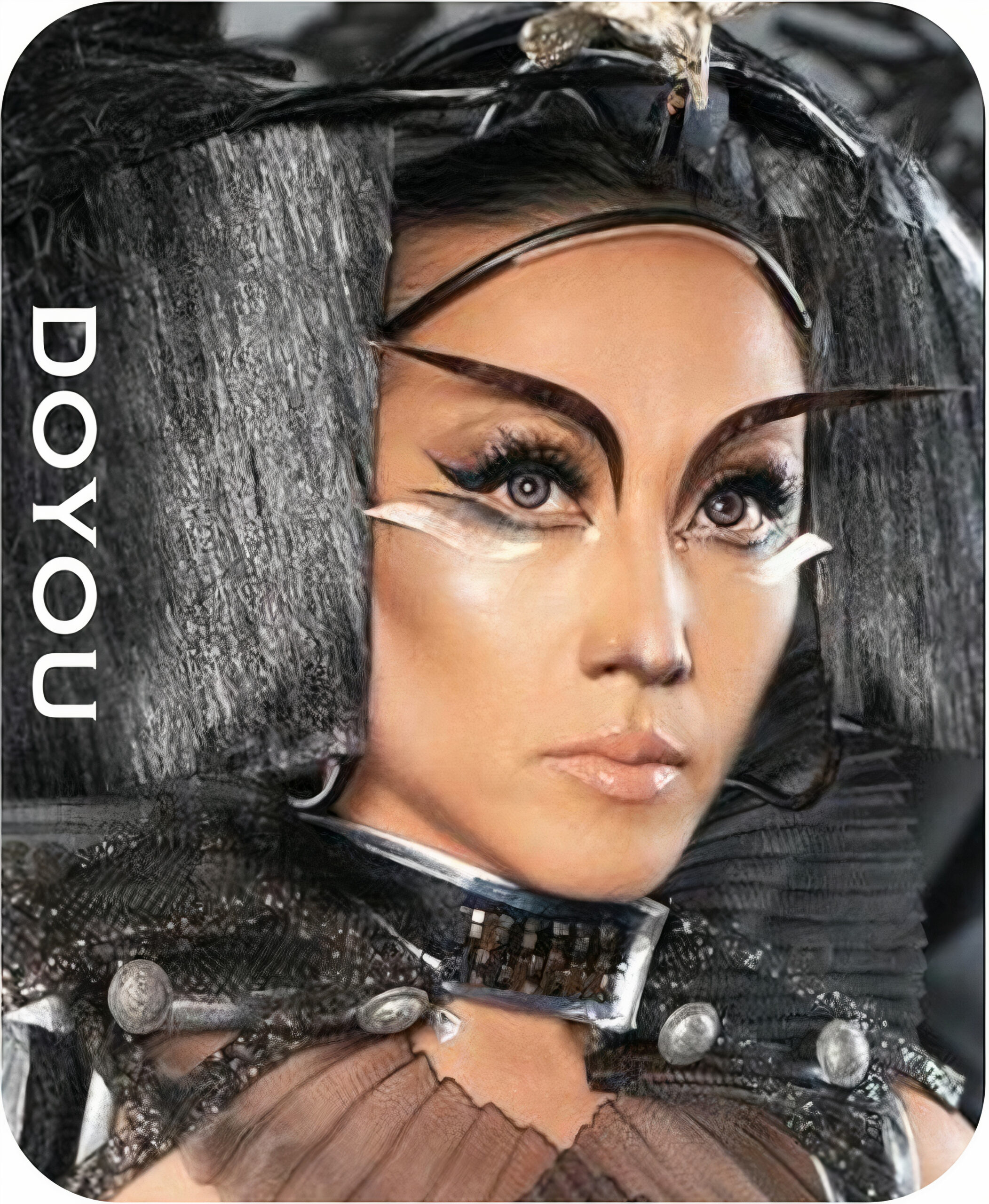 Yozmit (she/her) I am "Yozmit The DogStar", a Transgender performance artist, costume designer, and singer-songwriter. I started my career as a fashion designer then transformed myself into a performance artist after a heart-breaking experience trying to be a Korean pop star because of my gender. After immigrating to California, I went on a spiritual artistic journey to find my voice as a trans-identified artist curating my own performance art/music/fashion campaign called *DoYou*.
Contrary to commercialized pop stars, the DogStar uses self-awareness and art practice as tools for liberation from inequality, bigotry, and marginalization around gender and identity.
I use costume, voice, and dance as theatrical/shamanic trinity to tell stories about "Yozmit The DogStar" the goddess archetype who is my higher channel using my male form but embodying both The Sacred Feminine and The Sacred Masculine. In my artistic cosmology, as Yozmit's conduit, I create stylistic looks, costumes, public performances, songs, and workshops to spread her message of *DoYou* – a process of becoming fully self-realized and actualizing self-identity. *DoYou* is my artistic mantra to shift power from external conformity to internal realization.
In the US I have shown my work at One City One Pride LGBTQ Arts Festival, Hollywood Fringe Festival, LA ART SHOW, Torrance Art Museum in Los Angeles, and at Queens Museum, Movement Research at The Judson Church, Joyce Soho, and Dixon Place in NYC. Internationally I have appeared at Life Ball, Vienna Austria; ChunCheon International Mime Festival; ChunCheon, S.Korea; Doma International Art Festival, Sofia, Bulgaria; World of WearableArt (WOW), Wellington, New Zealand. I performed in Marina Abramovic's "The Artist is Present" at MoMA, 2010. I received multiple "Transgender Initiative" grants from the city of West Hollywood since 2017, and a "Cultural Trailblazer" awards from the Department of Cultural Affairs Los Angeles. As a commercial project, I have performed for Google Quantum A.I. Seminar, Cartoon TV Network, Coachella Music Festival, Burning Man, Sleep No More, Lucent Dossier Experience. I continue to be an international headliner at The Box (NYC), and London.
IG: @yozmit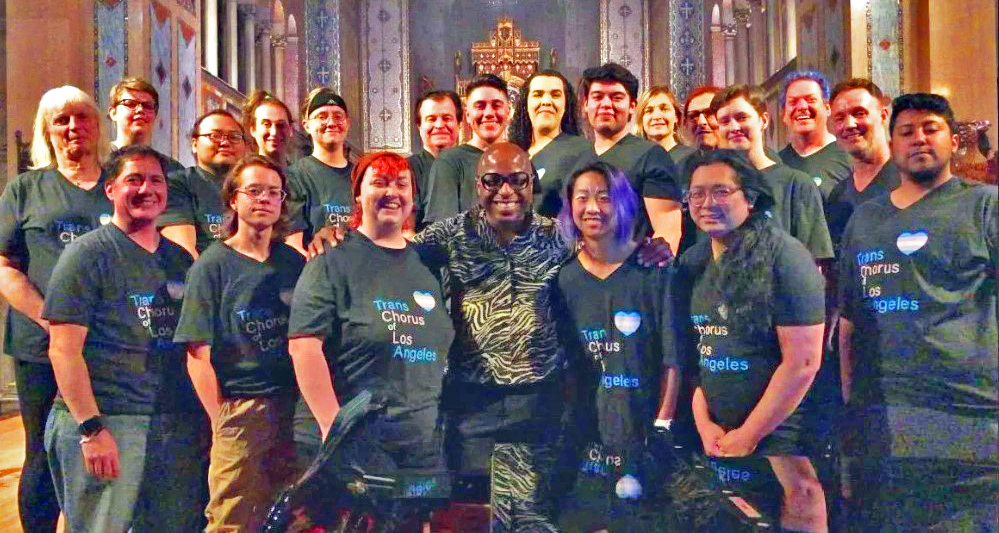 Since 2015, Trans Chorus of Los Angeles-TCLA has made an impact in the choral world by using our unique voices to be visible, bold, and proud. TCLA is the premiere all Trans-identified chorus in America. We are a Chorus of transgender, gender non-conforming, gender non-binary, gender fluid, and intersex individuals. We celebrate diversity and acceptance in appearance and vocal presentation so that others can see and feel the joy we share. Through our music we bring to everyone, awareness, understanding, power and victory for the Trans community.
Our vision is, through song and our voices, to embrace all members of the trans community and to bring awareness of the trans experience by developing understanding, caring and support in the community at large. We celebrate diversity and acceptance in appearance and vocal presentation so that others can see and feel the joy we share in our music.
"Music helps us share ourselves, our dignities and sorrows, our hopes and joys. It allows us to hear one another, to invite each other in. Music shows us that all of it matters, every story within every voice, every note within every song"
~Michelle Obama at the 2019 Grammy Awards
We honor trans lives and recommit to the work that remains to ensure that every transgender and gender-nonconforming person in America has the opportunity to live authentically, earn a living wage, and be treated with dignity and respect in their communities and workplaces. Transgender rights are human rights. To transgender and gender-nonconforming people across America and around the world: From the moment I am sworn in as president of the United States, know that my administration will see you, listen to you,
and fight for not only your safety but also the dignity and justice you have been denied.
-President-Elect Joe Biden, 2020 Transgender day of Remembrance
IG: @transchorusla
Official Sponsors: Comcast NBCUniversal, Happy Hippie Foundation, & Tito's Handmade Vodka
Supporting Sponsors: Angel City FC together with their founding partner Heineken, ADP, Inc, Greater L.A. REALTORS®, & Perrier®
Media Sponsor: The FIGHT Magazine