Welcome to the Trans Pride Archive Page!
Browse the drop-down menus to see what we were up to in previous years!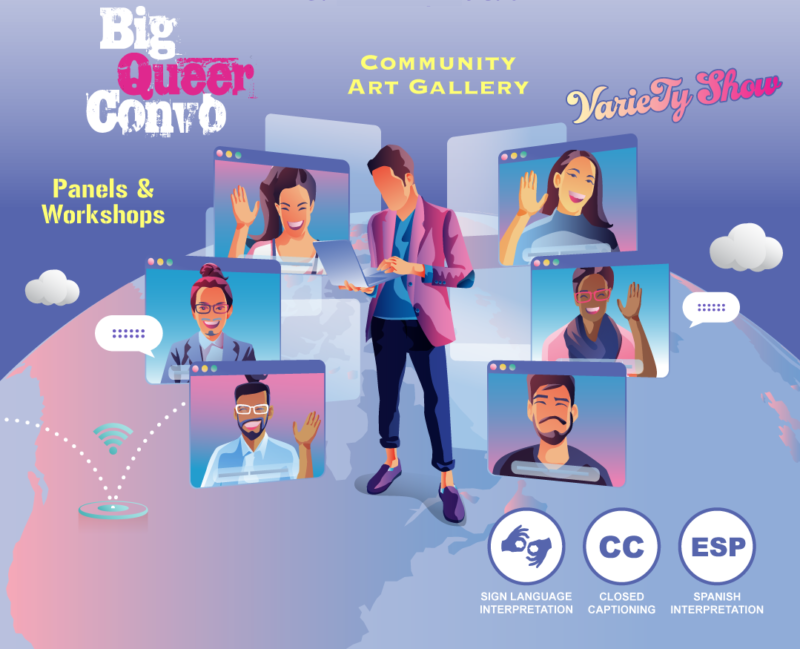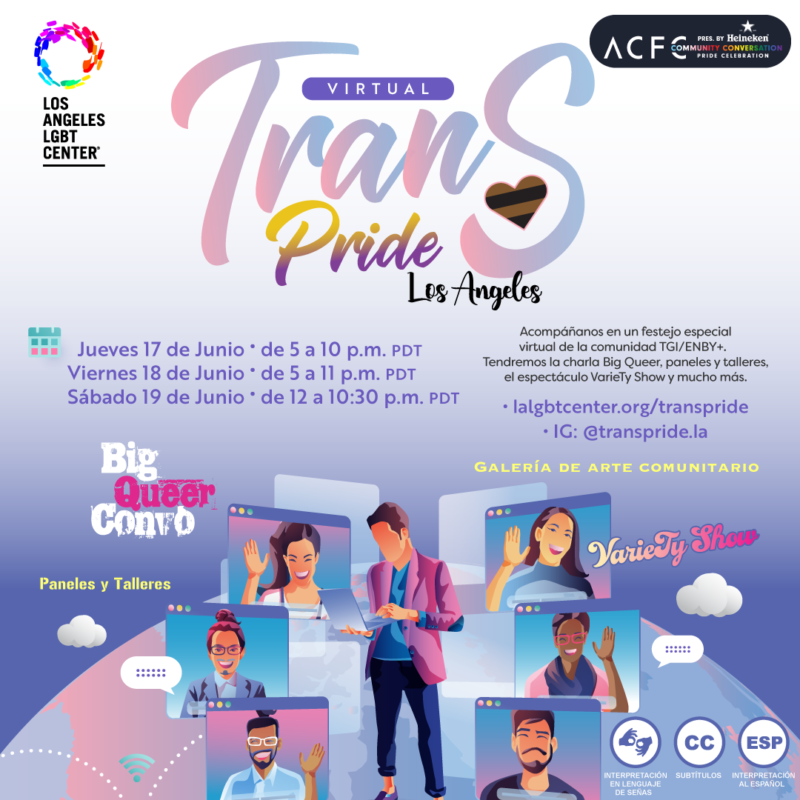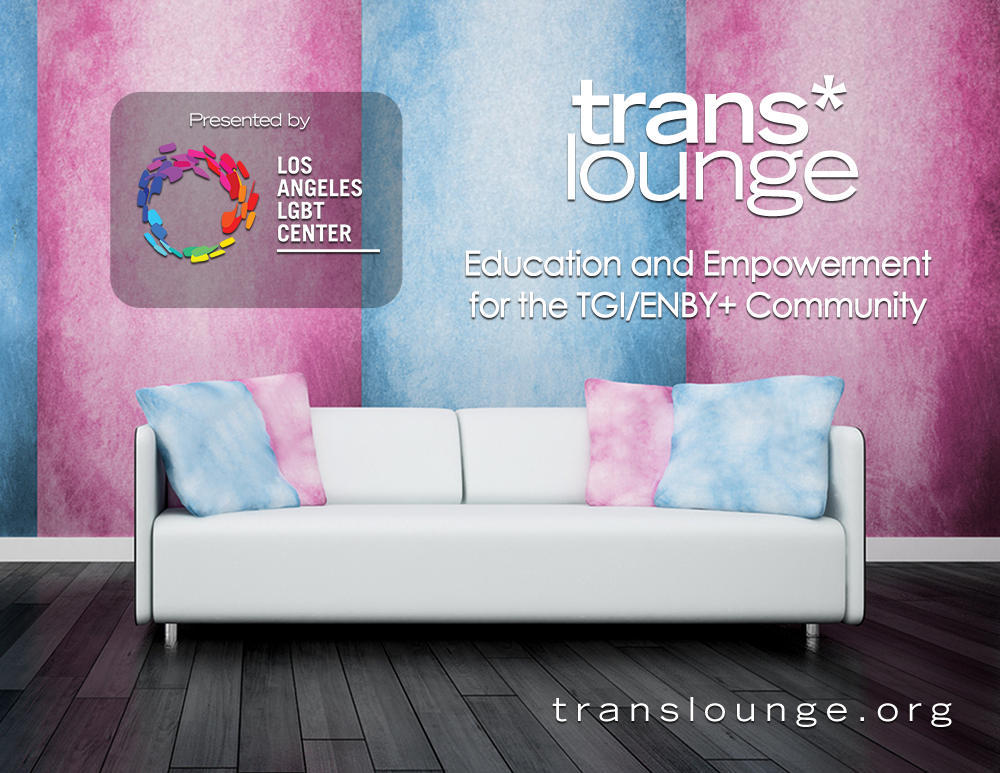 Trans Pride Los Angeles is hosted by the Trans* Lounge program, the Los Angeles LGBT Center's groundbreaking education & empowerment program dedicated to serving Los Angeles' trans and gender expansive community.
Anyone who identifies as TGI/ENBY+ (Trans, Gender Non-Conforming, Intersex, Non-Binary) and all gender expansive identities, are welcome to become a member of Trans* Lounge. It's FREE to join and once you are a member, all of our programs (workshops, labs, groups and events) are always free as well!