June 16-17 is the return of
Trans Pride LA 2023

Presented by Angel City FC
This festival has been observed for more than a decade—making it one of the oldest, dedicated celebrations of Transgender Pride in the country lifting trans, non-binary and gender-expansive folks! Spotlighting the Trans*Lounge program as well as other services provided at the Los Angeles LGBT Center, this all-ages, free event expects 2,000+ attendees over two days. TPLA features a resource fair, local market vendors, a local food vendor, a fashion show, workshops, live art, stage performances, as well as a variety of other activities.
Follow us on Instagram: @transpride.la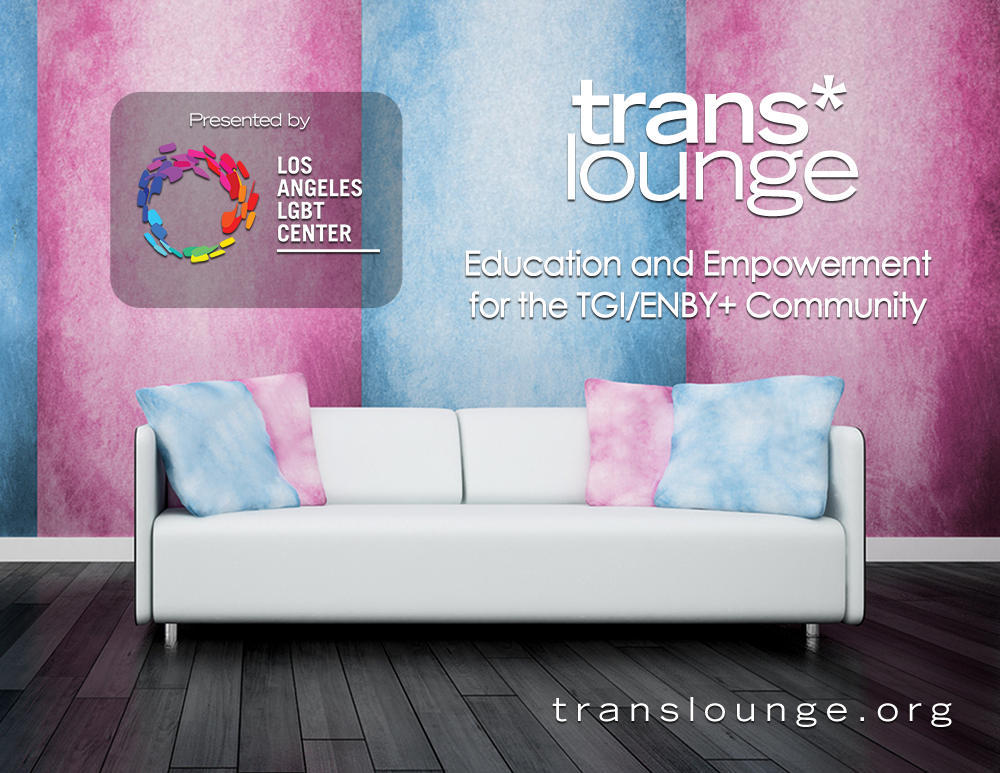 If you identify as TGI/ENBY+ and gender expansive and are looking for community all year round check us out at Trans* Lounge! Like everything we do is always completely FREE!
Trans Pride Los Angeles is hosted by the Trans* Lounge program, the Los Angeles LGBT Center's groundbreaking education & empowerment program dedicated to serving Los Angeles' trans and gender expansive community.
Anyone who identifies as TGI/ENBY+ (Trans, Gender Non-Conforming, Intersex, Non-Binary) and all gender expansive identities, are welcome to become a member of Trans* Lounge. It's FREE to join and once you are a member, all of our programs (workshops, labs, groups and events) are always free as well!
Presenting Sponsor: Angel City FC
Official Sponsors: Comcast NBCUniversal & Telemundo and YITTY
Supporting Sponsors: ADP®,  Greater Los Angeles REALTORS® Charitable Foundation , Happy Hippie Foundation, Kipling, Pacific Western Bank, & Waymo
Official Airline Partner: American Airlines