Trans Pride 2022 will be June 16, 17, & 18!
We hope you will join us in-person or virtually!
Below you can re-watch all our spectacular programming from Trans Pride 2021.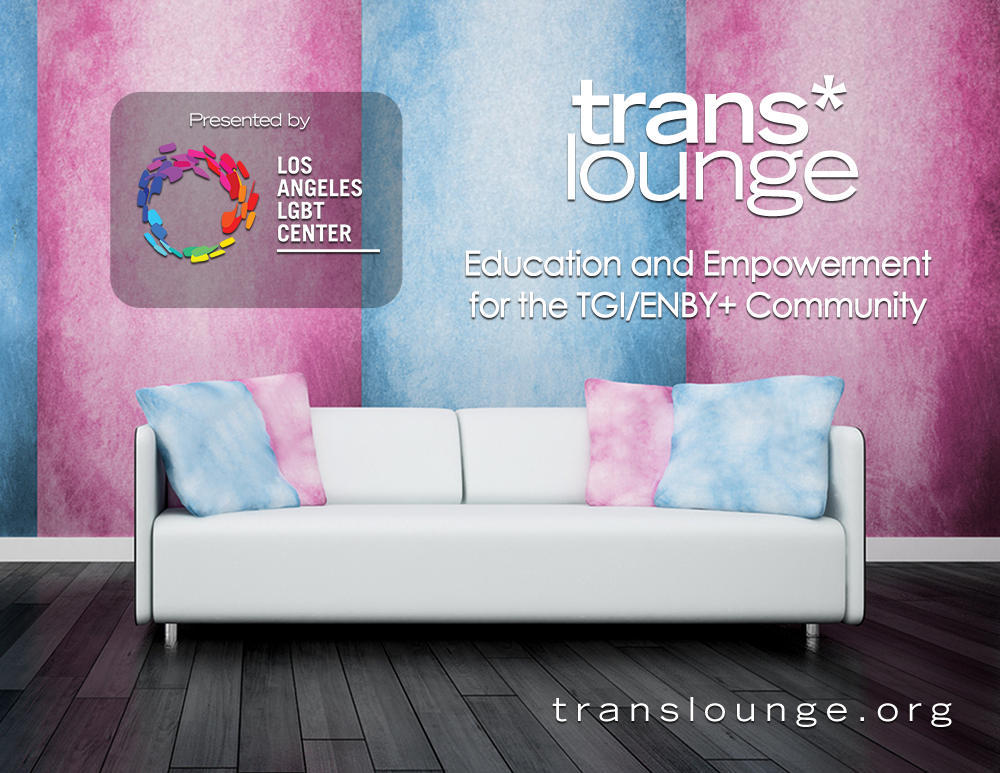 Trans Pride Los Angeles is hosted by the Trans* Lounge program, the Los Angeles LGBT Center's groundbreaking education & empowerment program dedicated to serving Los Angeles' trans and gender expansive community.
Anyone who identifies as TGI/ENBY+ (Trans, Gender Non-Conforming, Intersex, Non-Binary) and all gender expansive identities, are welcome to become a member of Trans* Lounge. It's FREE to join and once you are a member, all of our programs (workshops, labs, groups and events) are always free as well!
Juneteenth is June 19, 2021
Trans Pride Los Angeles acknowledges and celebrates Juneteenth – June 19 – a day included in our programming this year. We thank all of our Black collaborators for their contributions, which have shaped our 2021 offerings, and for the fierce advocacy and contributions they provide year-round.
This day commemorates the emancipation of those who were enslaved in the United States of America and remembers our Black ancestors and the inhumane treatment they have endured for centuries. We also celebrate Black excellence and achievements, as well as the contributions Black people have made to history and culture of our country.
The fight for Liberation is not a relic of the past. Freedom for all of us has not been achieved. The murders and harassment of Black individuals at the hands of law enforcement continues unabated. As TGI/ENBY+ individuals, we know too well the pain of losing our Black siblings to violent hatred.
Ending the scourge of systemic racism, violence, and bias that Black folx have fought against for over 400 years must be a collective effort. It requires every single one of us. Regardless of age, race, or identity, we implore ALL of our TGI/ENBY+ family to stand in solidarity with Black communities and work TOGETHER to stand up against racism and all forms of injustice.
Let this be the moment when we as marginalized communities come together, unify our efforts, and find ways to advocate for the Healing, Celebration, and continued Liberation of our Black communities!