Thank you so much for joining us for Trans Pride LA 2022!
You can watch or re-watch our 2022 programming right here on this page!
We look forward to celebrating with you next year!
COVID-19 Event Policy: All in-person attendees are required to show proof of full COVID-19 vaccination, and at least one booster. Masking is required in all indoor spaces & strongly recommended in outdoor spaces. There will be outdoor programming available, see event descriptions for details.
Event RSVPs are required for the in-person Big Queer Convo. For all other events, please sign-up for event updates in header or on home page. We look forward to you joining us!
IN-PERSON EVENTS: Located at 1125 N McCadden Pl, Los Angeles, CA 90038. The neighborhood has limited parking available, ride-sharing & public transportation is recommended.
ONLINE EVENTS: Will be streamed on the home page of this website at the scheduled time.
ONLINE: Club Intersex Presents: From Invisible to Inclusion – An Intersectional Discussion on Intersex Experiences & Issues
This panel will uplift just a few of the intersex community's thought leaders and activists and bring to bear each panelist's unique, intersectional lens. We hope that this discussion will foster an increase in intersex inclusion in spaces where we've typically been excluded or erased altogether. The discussion will have 2 parts: the first half each panelist will speak to their own experience, journey, and work in intersex advocacy; and the second half each panelist will respond to the same topics around contemporary issues facing intersex adults.
Club Intersex is a community-run support group for intersex people to share their experience, strength and hope as members of the intersex community. It serves as a home for intersex people who want to explore and deepen their understanding of their intersex identity by building community through the lens of radical inclusion and intersectionality. This pride season we're bringing that vibe and intention to the kick off of Trans Pride LA's weekend of community activities and celebrations through a special, virtual discussion.
ACCESSIBILITY: Broadcast in English with automatically generated captions. Spanish & ASL interpretation via interpreters in Zoom webinar. Online only.
Intersex Panel – English with ASL & Captions

MODERATOR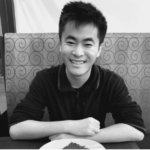 Justin Tsang (he/they) is an Urban Planner by day and an intersex activist and disability advocate by night. Since 2018, he has been involved in disability advocacy in various settings, including the American Association of People with Disabilities (AAPD), California Foundation for Independent Living Centers (CFILC), and Youth Organizing, Disabled and Proud. Justin currently serves as Research Director for the Asian Americans with Disabilities Initiative (AADI) and a Community Partner for the San Francisco-based disability housing nonprofit, The Kelsey, where he participated in the Rise Justice Labs 2021 cohort to develop a federal bill to expand affordable, accessible, and inclusive housing nationwide. His work in Rise Justice Labs, guided by Amanda Nguyen's blueprint for Social Change, inspired him to do cross-intersectional work on addressing pressing societal issues, including those that impact the intersex community. His intersectional identities being Asian American, intersex, and disabled has led him to become a rising leader for the intersex community since 2021. His work has been featured in Forbes, NBC News, AsAm News, and he has previously spoken at the 2021 White House Intersex Awareness Day Roundtable on intersex policy.
PANELISTS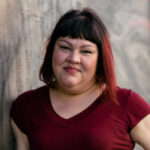 Niki Khanna MA, MFT (she/her) is a psychotherapist and educator in the San Francisco Bay Area, She focuses on working within the Queer, Trans and Intersex communities. She is also a certified Sexual Health Educator and has spent over 20 years working in a variety of Sex Education and Relationship educational settings. She identifies as a Femme, Intersex, and POC. She is passionate about finding ways to use the skills she has developed to contribute to the Intersex community. She has provided workshops and mental health support to InterConnect, an intersex support group as well as serving as a Mental Health Consultant to interACT, the largest intersex youth advocacy organization in the US. She is currently board Co-President of interACT. Her current projects are developing practical training modules for mental health providers working with intersex clients and their families.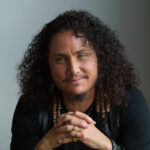 Mx. Anunnaki Ray Marquez (he/they) is an intersex survivor. He emancipated his true gender identity, after psychic mutilation, in 2014. In 2015, as an intersex, gay, trans man, Anunnaki came out as a Gender/Intersex Activist and an LGBTQIA+ visionary by adding the "I" to LGBTQ with his blog. In 2018, he received Colorado's first intersex birth certificate. Soon after creating his restitution with his birth certificate TEDx Jacksonville offered its platform for his educational talk, Born Intersex: we are human! Found on YouTube. He is known for arriving twice at PFLAG National conferences by teaching how to add the "I" with responsibility and being featured in the documentary: "Stories of Intersex and Faith." With the organization Intersex and Faith, one of his most prideful times was when he got to educate the medical students at Harvard Medical School. Currently, he is working on his Master of Divinity at Meadville Lombard Theological School. He believes that if we can normalize intersex people's existence and end the conflation of sex traits with gender identity, we can finally end the human rights violations of intersex children. As an Interfaith person, he now works toward changing hearts and educating people in all religions.
(Photo credit: Tiffany Manning)
www.anunnakiray.com
IG: @anunnakiray
Tatenda Shumirai Ngwaru (she/her), an immigrant from Zimbabwe. She is an asylum seeker, intersex advocate, an actress and story teller . She is the founder of True Identity, the first intersex organization in Zimbabwe that promoted community awareness of intersex issues. In addition to collaborating with Shondaland, writing for The Huffington Post, Vogue, and The Root, Ngwaru is also the subject of the documentary She's Not a Boy, which earlier this year was an official selection at Wicked Queer: The Boston LGBT Film Festival.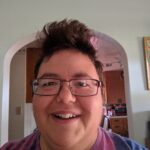 Nick Manchester (he/they) is a Native Intersex activist who also happens to be non-binary, transgender and gay. He's a published author who writes on the intricacies of how the Doctrine of Discovery and colonization orchestrate today's gender disaster.
His work can be found in books such as Otherwise Christian 2 & 3 and The Spectrum of Sex.
CONTRIBUTOR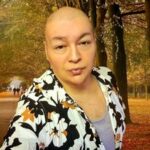 Pablo Neira (he/they) My Name is Pablo Neira, and I was born in the year 1977 in the city of Santiago Chile. When I was born my mother didn't say it's a boy or a girl, instead she said what is that? I am a Native of Chile, and at the time, medical treatment was below standards as the country was recovering from the Civil War. With my two brothers, I would later be taken from my parents, and then be subjected to corrective sex surgeries to make my genitals more acceptable. In short, I was born a 48XXYY hermaphrodite and then surgically changed into "he", a boy. My body produces a lot of estrogens, and for a long time, I have struggled with how people see me because I didn't pass as a boy at all. However, my birth certificate says masculine. This variation has come with many health and mental challenges. I am deaf, use walking aids, and a wheelchair. I am currently a successful full-time student in college and have become an intersex educator. I can now embrace my body as it is, and through my digital art advocate for LGBTQIA+ issues.
IN-PERSON & ONLINE STREAM: Big Queer Convo: Shaan Dasani in conversation with Special Guest Vico Ortiz

For the twelfth consecutive year, Trans Pride L.A. will host the Center's ongoing community forum series, Big Queer Convo!
This year's special guest is proud Latine/x non-binary/gender fluid actor and activist, Vico Ortiz (they/them/elle) from the smash-hit HBO Max series Our Flag Means Death. Vico will be interviewed by actor Shaan Dasani (he/they) (from the digital comedy series These Thems).

ACCESSIBILITY: Presented in an indoor theatre; ramps and handicap seating in theatre.
Presentation in English. Spanish interpretation available via headset in-person & Spanish online stream. ASL interpretation available through in-person interpreter & English online stream.
VarieTy Show – English with ASL & Captions

VarieTy Show – Spanish/Español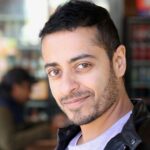 Shaan Dasani (he/they) is a South Asian-American transgender actor, writer, producer & director based in Los Angeles. He was recently featured as a trailblazer in the NEW YORK TIMES piece "The Trans Actors Challenging Outmoded Ideas of Masculinity," for his groundbreaking performances in award-winning digital series THESE THEMS and EMMY nominated comedy series RAZOR TONGUE. He's starred in commercials for Google & Wells Fargo, audiobooks for Harper Collins & Penguin Random House, and multiple times around LA's theater circuit. In 2019, he was selected for the prestigious ABC Discovers South Asian actor workshop among a handful of his contemporaries.
With an M.F.A. from Chapman University, Shaan has written, produced & directed over 30 short films, commercials & music videos. He is currently in post-production for his comedic spy-genre short film, AGENT OF CHANGE, which he wrote, produced & stars in, about a team of secret agents that fight environmental crimes.
Shaan is a proud member of the Director's Guild of America as well as SAG-Aftra.
IG: @ ShaanDasani
https://www.shaandasani.com/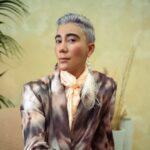 Vico Ortiz (they/them/theirs & elle/le/e) is a proud Latine/x non-binary/gender fluid actor/activist born and raised in Puerto Rico. Their first breakthrough role was in the hit Amazon series, "Transparent" paving the way for recognized guest appearances in "American Horror Story: 1984", the Starz award winning series "VIDA" and a recurring role on the GLAAD nominated Freeform comedy "Everything's Gonna Be Okay". Vico recently received a Queerties Award nomination for their series regular role in the award winning digital series "These Thems". In 2021 they starred as a series regular in the original Amazon Prime Video zombie thriller series "S.O.Z. Solados o Zombies" playing U.S. Military Sgt. Valencia and a recurring role in the widely successful Mindy Kaling / HBO Max original series "The Sex Lives of College Girls". This year (2022) has proven to be the biggest year yet for the rising star. Vico is one of the leads in the new independent musical feature film "Calle de la Resistencia" and stars as a series regular playing Jim/Bonifacia in the new critically acclaimed hit HBO Max comedy series "Our Flag Means Death" created by David Jenkins with Academy Award winner Taika Waititi (Jojo Rabbit) executive producing, directing (pilot episode) and starring as the infamous pirate Blackbeard.
IG: @puertoricaninja
FB: @VicoOrtiz
Twitter: V_Vico_Ortiz
IN-PERSON: DJ Dance Party & Gallery Opening
The evening will continue with an IN-PERSON dance party with our fantastic host Shane Ivan Nash (he/him)!
Followed by the gallery opening SYZYGY curated by Marval A Rex featuring an interdisciplinary cornucopia of artworks from Cade Moga, D Hill, Emily Lucid, Van Jazmin, and Yozmit. The works in SYZYGY speak to each artist's delight in collapsing paradoxes and expanding notions of how inter-dimensional the self is and can be! The exhibition will contain video work, painting, mixed media and drawings from a dynamic selection of transgender and gender non-conforming artists living and working in Los Angeles. This year's showcase celebrates how art-making in and of itself can be an answer to the inherent contradictions of embodiment, blasting open rigid definitions of selfhood and bridging polarities with an effervescent glee. To be trans is to be magic, and SYZYGY brings that very ineffability to the fore.
ACCESSIBILITY: In-person event in an outdoor courtyard, with some semi-indoor spaces; flat ground and automatic doors to indoor spaces. Presented in English.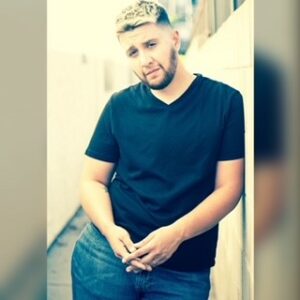 Shane Ivan Nash (he/him) is currently an appointed board member of the (TAB) Transgender Advisory Board for the city of West Hollywood & the Chief Marketing Officer of Invisible Men, an organization that provides resources and support specifically for trans masculine /non-binary individuals.
By day Mr. Nash works in healthcare at Men's Health Foundation. Currently he's working on bringing trans health care that includes, hormonal therapy, PrEP & PEP education, plan B and contraceptive access. By Night Mr. Nash is an award-winning DJ with over ten years of experience behind the 1 & 2's.
Mr. Nash is a survivor of a recent sexual assault and has worked directly with the city of West Hollywood, healthcare providers and the Sheriffs department to help educate on his experience at a West Hollywood bar when he was drugged & assaulted December 2021 while in the restroom of a local establishment. Through his experience Shane discovered a tremendous amount of gaps for trans & gay men and is actively working to build, educate and create a safer nightlife for everyone.
IN-PERSON: Trans Pride Daytime
12-4pm: Resource Fair, Karaoke, Building Flower Crowns, Workshops & Free Tacos!
Browse resource offerings with local community organizations in Pride Hall, make flower crowns on the roof with Classroom of Compassion , sing karaoke in the Village Courtyard, learn self-defense with Harmony (he/they) of TheyThem Friends, have your oracle cards read by @Moniquee.b, & enjoy free tacos from Emily's Tacos & Catering between 2-6pm!
4-6pm: Happy Hour
For those 21+, join us in the Village Courtyard for Happy Hour presented by Tito's Handmade Vodka drinks are free, and limited to 2 per person & tunes supplied by DJ Maci Jane (she/her).
ACCESSIBILITY: Presented in mostly outdoor & semi-indoor spaces; sidewalks with ramps, street crossing, & elevator available. Programming in English.
There will be some indoor quieter/cozier rooms available for those seeking lower stimulation environments.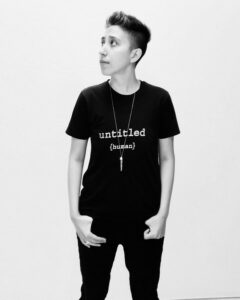 Monique is Trans, POC, public speaker, improvisational musician and Oracle card reader who strongly believes all being are worthy of love. Monique's work is rooted in breaking down binary ideas, in order to honor the multidimensional and fluid nature of being human. Holding space for our own complexities, internal contradictions, and intersecting identities is of sacredness, because our humanity is sacred.
People can book Monique for live musical performance, oracle card readings and public speaking events at: @Moniquee.b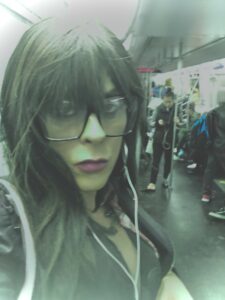 Maci Jane (she/her), Professional Events and DJ Sets
ABOUT MACI
A long time Hollywood resident with Detroit Motown, techno, rock, disco, and hip hop roots, Maci Jane learned to DJ during the pandemic. As an experienced producer and studio engineer, as well as a musician, it didn't take long for her to catch on and even show off a few tricks.
SKILLS
With 25+ years of experience in many facets of the music industry, her skills include talent booking, public relations, marketing and promotions, business development, and brand management. From producing music and special events to sharing her love of fashion, art, and culture, she continues to apply her passion and vision to all of her pursuits.
CLIENTS
Some of Maci's past clients from artists to resorts to venues include: Maroon 5, Blackeyed Peas, Awol Nation, Elvis Costello, Devo, Queens Of The Stone Age, Pussycat Dolls, Prince, Rod Stewart, Nancy Sinatra, Joe Cocker, ICM, William Morris Agency, CAA, The Whisky A Go Go, Viper Room, Vail Resorts, Mammoth Mountain, Harrah's Vegas and Tahoe, The Rio in Las Vegas, The Roxy, and many other iconic Hollywood venues.
TODAY
Maci Jane found the current state of her chosen industry to be cold, shallow, and unforgiving as she transitioned 6 years ago. Now she is focused on lifting up her peers in the queer community. From personal experience she understands that finding and expressing one's authentic self can be deeply challenging, so her aim is to help others navigate this process.
With sincerity, creativity, and her heart and mind, she encourages her peers and clients to live their best lives, joyously and free of shame. In doing so, Maci Jane has recreated her brand to focus mostly on clients identifying under the all inclusive LGBTQ umbrella.
IN-PERSON & ONLINE STREAM: VarieTy Show
Stars of the Trans galaxy shine in the 8th annual VarieTy Show! Join us for an evening of spectacular performances from the TGI/ENBY+ community. A fully-produced show live in-person at the Renberg Theatre, that will also be available streaming on the homepage of the website!
ACCESSIBILITY: Presented in an indoor theatre; ramps and handicap seating in theatre.
Presentation in English. Spanish interpretation available via headset in-person & Spanish online stream. ASL interpretation available through in-person interpreter & English online stream.
VarieTy Show – English with ASL & Captions
VarieTy Show – Spanish/Español
Official Sponsors: Comcast NBCUniversal, Happy Hippie Foundation, & Tito's Handmade Vodka
Supporting Sponsors: Angel City FC together with their founding partner Heineken, ADP, Inc, Greater L.A. REALTORS®, & Perrier®
Media Sponsor: The FIGHT Magazine