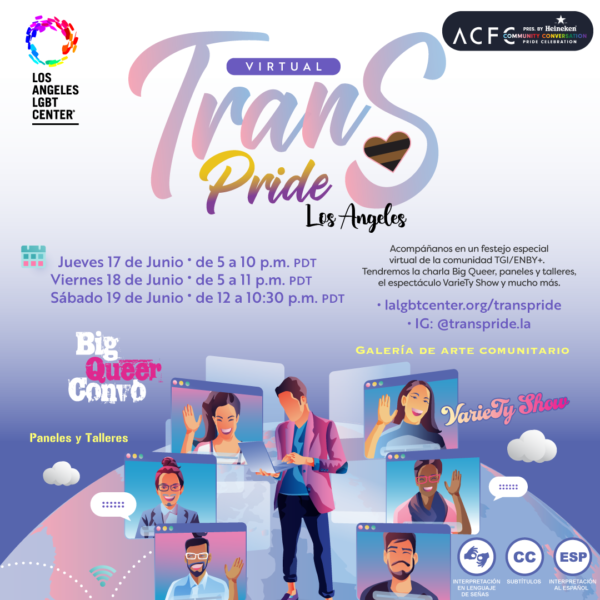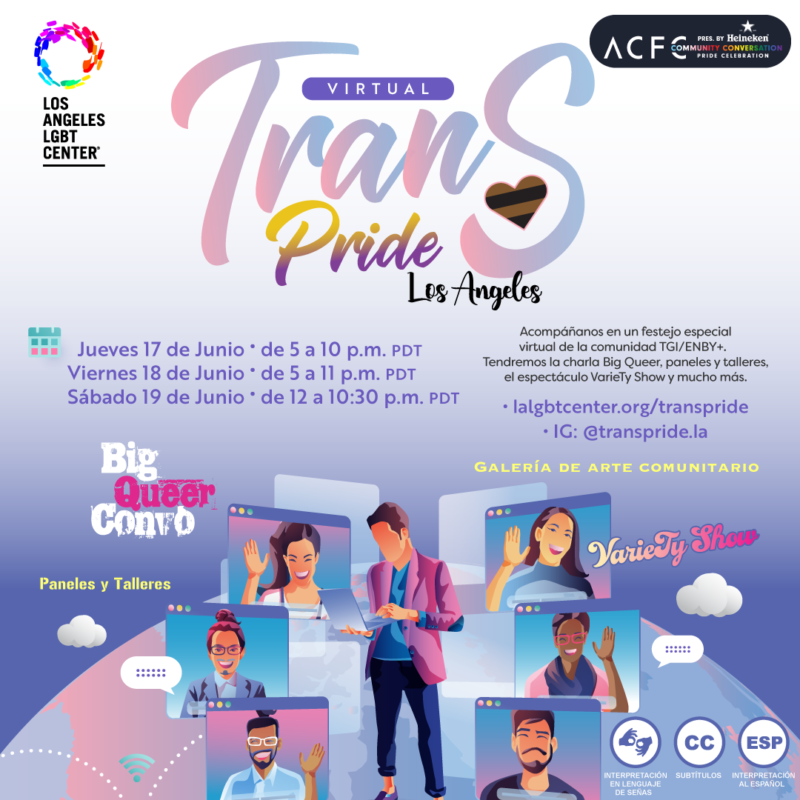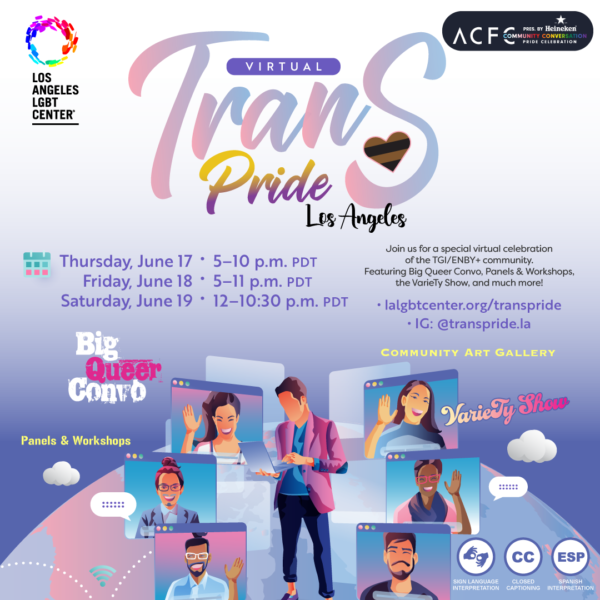 PANEL: Intersex Alliances – Bringing Together the Trans and Intersex Communities
In a time when society is working to deny and restrict healthcare to trans kids and teens; intersex babies and children are being forced into early surgical procedures and hormone therapy to "fix" them into binary boxes.
Join members of the Los Angeles LGBT Center's newest social networking group Club Intersex for this powerful panel for intersex folx and trans allies alike, to learn more about and support this amazing and often under-publicized part of our community. We acknowledge that members of the intersex community are commonly subjected to feelings of isolation, shame, and confusion. This panel seeks to move beyond those past miscommunications to build healthy alliances that really start the fight for TGI/ENBY+ rights together.
MODERATOR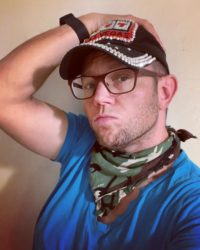 Seven Graham (he/they) is a British producer, writer, actor & as 7g, they take the stage as the world's first out intersex stand-up comic. Working with River Gallo they brought Hollywood's first intersex movie Ponyboi to our screens; with the help of fellow Brits, Stephen Fry & Emma Thompson. He is an addictions & mental health expert – helping coaching clients find creative solutions & holistic wellness through the Alchemy of Authenticity. A former advisor to & spokesperson for UK government on drugs & treatment. They describe themselves as non-binary, transmasc & intersexy. The UK's Rainbow List calls them a 'National Treasure'.
PANELISTS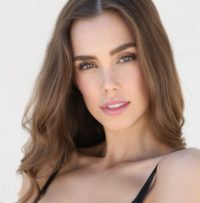 Jessica Buch (she/her) is a Danish-American international model, intersex activist, and microbiology immunology student at UCLA. She has graced the covers of numerous magazines, walked shows for names such as Oscar De La Renta as well as done campaigns for Cover Girl, Pantene, Alice & Olivia and more. She is currently in her undergraduate studies at UCLA, where from she will move on to medical school to study endocrinology. As an Intersex woman herself, she aspires to be the first Intersex specialist endocrinologist in the US.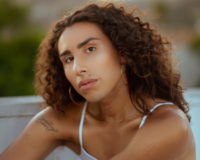 River Gallo (they/them) is a Salvadoran-American filmmaker, actor, writer, model and intersex activist from New Jersey. They are a recipient of the 2019 GLAAD Media Rising Star Award, the 2020 Ryan Murphy HALF Foundation for television directing, and was selected as a 2021 Berlinale Talent fellow. River was one of the 2021 Abercrombie Pride Campaign and Target Pride Campiagn, and has worked on campaigns with Facebook, Maison Margiela, and Indeed. They were named one of the "Most Exciting Queer People to Follow in 2019" by Out Magazine, and were the cover star of the 2019 Fall issue of Hunger Magazine. In 2020 they starred in an episode of Hulu's "Love, Victor". They are currently developing their feature film Ponyboi produced by Ezra Miller. https://www.rivergallo.com/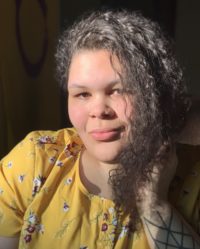 Jahni Leggett (she/they) is a Fat Black intersex trans educator and advocate born and raised in the Greater Seattle area in washington state. Jahni is a recent graduate of The Evergreen State College with a degree in Biology and Culture, Gender and sexuality studies.
A majority of her work has been fighting to protect intersex children and babies from unnecessary life altering medical intervention in the US as well as the larger international community. Within the work she recognizes the importance of internal community building as well as solidarity building between the multitude of intersections the fight for bodily autonomy needs and aims her work to start at the community level which has now become international.
Jahni is a former HRC Youth Ambassador and GLAAD Campus Ambassador that has been featured in Teen Vogue, The Advocate Magazine, and The Washington post where she shared her story and experiences in hopes of showing people that there are there are many intersex people from all walks of life and that we are not alone. At the center of Jahni's work is youth empowerment, resource accessibility, and inclusion in hopes of uplifting the experiences of intersex people around the world, specifically Intersex people of color in which many stories and experiences are erased and overshadowed.
Jahni's current work is always continuously evolving and is focused on investigating the sociocultural parallels and understanding of intersex and trans experience. She hopes that through this work she can create solid bridges and solidarity between the intersex and transgender communities.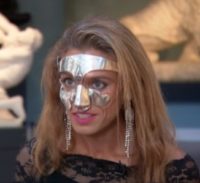 Ela Xora (she/they) is an artist who specialises in ancient gender studies, centering her art on silver masks that she wears and the horses she's breeds on her ranch in Spain. Her work has been exhibited in Saatchi Gallery, Cambridge Museums and RCA. Xora has art featured in the upcoming exhibition Beyond The Binary, in the Pitt Rivers Museum, which forms part of Oxford Museums. Her work also features in the University of Oxford's permanent museum tour Out In Oxford and inspired Stephen Fry to write a chapter about Hermaphroditus in his best selling book – Mythos, which he narrated to RCA students in Xora's previous RCA talk Mythos – The Mask of Intersex. Out In Oxford is available via a free app and it was nominated for a British Museum and Heritage Award.
SOCIAL: DJ Dance Party & Costume Contest
Clear some space in your living room and pull out your dancing shoes. It's time to kick off Trans Pride LA in grand fashion with our host with the most, Shane Ivan Nash, as we celebrate Trans Pride with a virtual dance party AND costume contest. In between dance sets, you will have an opportunity to don your most creative and fabulous apparel for a chance to win a $50 gift card!

DJ Shane Ivan Nash (he/him)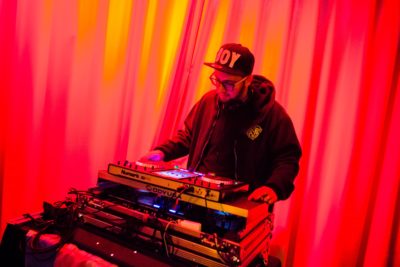 This is the 7th year Shane is joining Trans Pride Los Angeles! (Since 2014)
Shane Ivan Nash has focused on a better path for the LGBTQ+ community, bringing his passion for music to help move visibility forward for Transgender/GNC people
In November 2011, a visit to New York City inspired him to become an advocate. With Occupy Wall St in full swing & Trans groups forming for the first time, Nash discovered his passion. He met with Reverend Pat of the Founders Metropolitan Community Church (MCC-NY) & had his official naming ceremony performed on Transgender day of Remembrance with the ashes of Sylvia Rivera on the altar behind him.
Nash returned to Los Angeles to get involved in numerous Trans Organizations & help lead many Trans marches from LA to San Diego.
When he's not performing, he spends his time building, organizing & facilitating major LGBTQ+ events in & around the Los Angeles area. Nash has also served as a board member for Christopher Street West – LA Pride, a Multimillion dollar LGBTQ+ event & YouthQuake a mentoring program for LGBTQ+ youth, a marketing executive for The Fight Magazine and is currently working with the Trans Latina Coalition as Program Services associate & Workforce development.
Nash is a current board member of the Transgender advisory board of West Hollywood, California & the (CMO) Chief Marketing Officer of Invisible Men, an organization that provides resources and support specifically for trans masculine individuals.
Having spent many years playing at some of the major Los Angeles night clubs (alongside local hard hitters & national acts alike), holding multiple residencies, Nash is also is a DJ. For him, it's all about the crowd & playing the tracks that get you nodding your head without you realizing it, regardless of genre, tempo, style, or release date.
As a producer, Nash released his first hit single ITS JUST NATURE in 2012 during his debut performance at LA Pride. He then released RUNAWAY DANCE PARTY at the Angles of Change fundraiser for children's hospital. BLOODLINE was then created into an acoustic break-down & was featured in the award-winning film LGBT LOVE STORIES. Nash then released SOMETHING NEW & was featured in the HBO Outfest documentary Raising ZOEY. He is also featured in the single HANDS from INTERSCOPE RECORDS. Nash has toured across California as an artist including Dj-ing At LOS ANGELES CITY HALL for the Mayors event and Andrew Fitzsimmons' Birthday party at the LGBT center.
Following his success as a Artist, Nash dabbled in acting. GLEE Season 7 Episode 7 as a friend to Coach Beiste (DOT-MARIE JONES). Euphoria season 1 episode 7, TRANSPARENT Season 1 Episode 3. Spokesperson for Uber INC, and his own TV special OUR Pride on Here TV, available on all platforms.

PANEL: Somos Familias Trans – Spanish Language Youth & Parents Panel

(Presentado en Español, Interperación en Inglés disponible / Presented in Spanish, English Interpretation Available)
Este taller especial, presentado en Español proporciona apoyo, recursos, y educación para familias con integrantes trans. Escucha y aprende de familias trans en como modelar las maneras en que podemos proporcionar el tipo de comunicación que inspira entendimiento, activismo y apoyo para sus familiares trans y no-binario.
This specially formatted workshop presented in Spanish provides support, resources and education for families with trans loved ones. Listen and Learn from trans families for how to model best practices in providing the type of communication that inspires understanding, activism and support for your trans/non-binary family member.

(Available in English via Live Interpreter. Captions not available for this event.)

MODERADOR/MODERATOR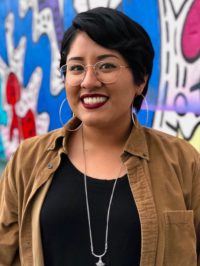 Charlie Ruiz Vazquez (el/elle/ella/he/she/they):
Nació en Boyle Heights, CA y parte de su crianza fue en Irapuato, Mexico. Charlie recibio su licenciatura en Literatura y Escritura Creativa en la Universidad Publica de California, Northridge con una énfasis en literatura contemporánea. Por siete años, Charlie ha trabajado con la comunidad LGBTQIA+ con enfoque en educación, acceso a servicios médicos, y inmigración. Al momento, Charlie trabaja en estudios de cancer y en educación para la comunidad LGBTQIA+ En su tiempo libre, Charlie organiza eventos para celebrar el arte de personas queer, trans y de color en Los Angeles.
Was born in Boyle Heights, CA and partially raised in Irapuato, Mexico. Charlie received a bachelor's degree in English Literature and Creative Writing from Cal State University, Northridge with an emphasis around contemporary literature. Charlie has worked with the LGBTQIA+ community for 7 years through around inclusive education, health access, and immigration. Charlie currently works in cancer research and education for the LGBTQ+ community. In their free time, Charlie hosts art collective shows to hold space for queer & transgender people of color in Los Angeles.
PANELISTAS/PANELISTS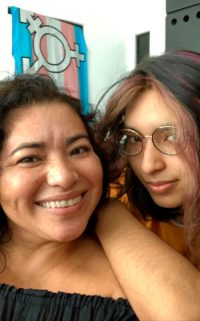 Marcela Ramón (ella/she):
Me llamo Marcela Ramón. Yo soy una mujer cis, madre cariñosa, alegre, trabajadora, enamorada de la vida, honesta y sincera. Vivo la inclusión todos los dias con un hija trans y un hijo con Trisomia 21 (síndroma de down). Participo en varias redes de familias trans incluyendo "Red Amor Transparente" y formó parte de la coalición Mexicana LGBTTTI. Mi hija es Sara Artemisa, tiene 16 años, y es activista trans.
My name is Marcela Ramón. I am a cis-woman and mother. I consider myself a kind, happy, hard-working, in love with life, honest and sincere. I live inclusion every day with my daughter, Sara, that is trans and my son that has down syndrome. I participate in various support groups for trans-families including "Red Amor Transparente" and I form part of the Mexican, LGBTTTI coalition.
Sara Artemisa (ella/she):
Soy una adolescente trans de 16 años y me gusta la musica, el cine es mi passion, me gusta estudiar y hacer amigues. Soy activista en pro de los derechos de las personas trans y sindroma de downs. Parte de mi activismo se concentra en hablar desde mi vivencia trans, combatir la transfobia, tratar de crear espacios de diálogo y crear conversación sobre lo que estamos haciendo con el movimiento.
I'm a 16-year-old, trans teen and I like music, film is my passion, I like to study, and making friends. I am an activist for the rights of transgender people and those with down syndrome. Part of my activism focuses on sharing my trans-experience, fighting transphobia, creating space for dialogue and conversation about the direction of the trans movement.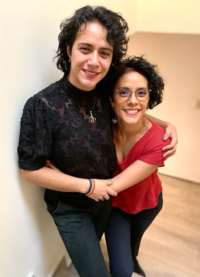 Tania Morales (ella/she):
Soy abogada y activista. Fundé y dirige la Asociación para las Infancias Transgénero A.C. que trabaja con familias en pro de los derechos de sus hijes y haciendo comunidad.
I am a lawyer and activist. I founded and manage "Asociación Para Las Infancias Transgénero A.C." that works with families to protect the right of their children and help them create community.
Luis Tirado (el/he):
Soy un hombre trans y activista por los derechos de las infancias y juventudes trans y no binarias. Desde 2019 trabaja junto con la Asociación para las Infancias Transgénero que se enfoca en el acompañamiento legal y social de familias trans. Actualmente estudia la preparatoria en la Ciudad de México.
I am a trans-man and activist advocating for the rights of trans and non-binary youth. Since 2019, I've worked with "Asociación Para Las Infancias Transgénero" that focuses on legal and social representation for trans families. Currently, I am studying at a high school in City of México.
PRESENTATION: Big Queer Convo: Joey Hernández (Director Of Advocacy & Mobilization) in conversation with Chase Strangio (Lawyer & Activist)

This year's special guest is Chase Strangio (he/they), the ACLU's Deputy Director for Transgender Justice who successfully helped argue both the Aimee Stephens trans discrimination case and Bostock v. Clayton before the U.S. Supreme Court. Strangio has become one of the most visible trans people in the country and will discuss the state of the struggle for TGI/ENBY+ rights and share inspiring stories of his ongoing efforts on behalf of his community.
Moderating this powerful discussion will be Joey Hernández (they/them), the Los Angeles LGBT Center's new Director of Advocacy and Mobilization.
(Available in English & Spanish Captions)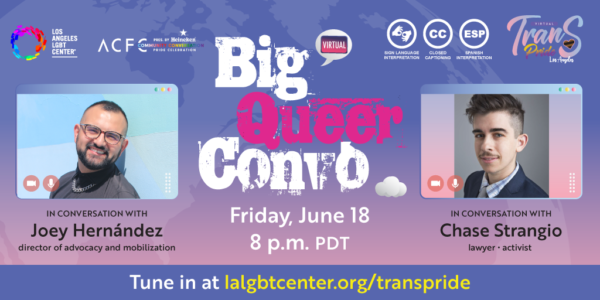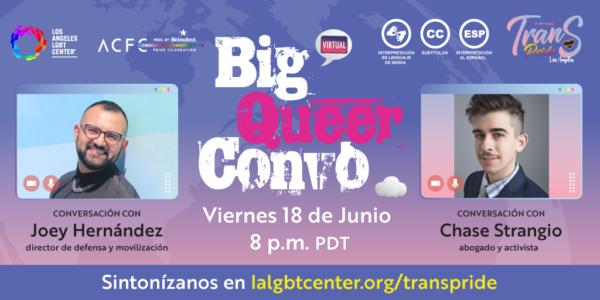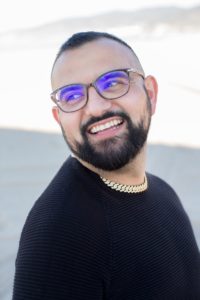 Joey Ometeotl Luís Hernández (they/them) is a life-long advocate of LGBTQ+ civil and human rights. Growing up queer, nonbinary and a child of immigrants, they were motivated to dedicate their career to LGBTQ+ rights and has committed over a decade to mobilizing the LGBTQ+ community. Their vision for their career is to engage in vigorous settings to debate, deconstruct, and analyze the various components of American politics and governance.
Having a demonstrated history of advocating for LGBTQ+ liberation within and despite public policy, Joey has centered their career around consistently having conversations on how to prioritize LGBTQ issues within the larger framework of the needs of all people. Currently, they are the incoming Policy and Community Building Department Director for the Los Angeles LGBT Center where they direct the Center's policy advocacy, grassroots community organizing, and international programs to protect and expand the rights of the LGBTQ+ community along.
Joey has successfully worked on campaigns to pass California legislation to ensure the rights of transgender and non-binary students in public schools, mandate LGBTQ+-inclusive sexual health education, and expand protections for LGBTQ+ immigrants. Joey created the Resistance Squad, the Center's volunteer-run policy team that works to protect and expand the rights of the LGBTQ+ community. In less than two years, the Resistance Squad has built a movement with over 1500 volunteers, held over 100 actions, and engaged decision-makers over 2500 times. One of the Resistance Squad's recent victories include advocating for $17.5 million dollars from California to address health disparities experienced by lesbian, bisexual, and queer women and requiring Los Angeles County to provide competent care for LGBTQ+ foster youth.
Joey also serves on the Board of Directors for the California Coalition for Youth, a statewide, grassroots nonprofit organization that serves disconnected youth ages 12-24 throughout the state. CCY's membership consists of youth, youth advocates, and youth-serving agencies with the vision that every youth in California is connected to the services, resources, support and programs they need to have successful lives.
Joey has received a Bachelor's of Arts in Sociology with a Minor in LGBT studies from the University of California Los Angeles, a Masters of Public Administration from California State University, Long Beach, and is currently a doctoral candidate in Policy, Planning and Development from the University of Southern California.
Outside of work, Joey enjoys hiking, gardening, long-distancing cycling, and dismantling systems of oppression. Joey is the founder The Chisme Chakra, where they serve as the lead in yoga instructor, 500RYT, specializing in restorative yoga and teaching to the needs of chiropractic patients, survivors of violence, and athletes, including long-distance cyclists. Joey lives with their partner, Efren, and their menagerie of animals, Adora, Inu, Loki, and Teo.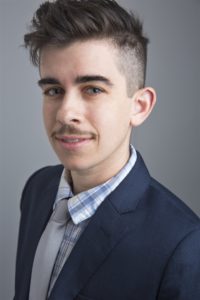 Chase Strangio (he/they) is Deputy Director for Transgender Justice with the ACLU's LGBT & HIV Project and a nationally recognized expert on transgender rights. Chase's work includes impact litigation, as well as legislative and administrative advocacy, on behalf of LGBTQ people and people living with HIV across the United States.
Prior to joining the ACLU, Chase was an Equal Justice Works fellow and the Director of Prisoner Justice Initiatives at the Sylvia Rivera Law Project, where he represented transgender and gender non-conforming individuals in confinement settings. In 2012, Chase co-founded the Lorena Borjas Community Fund, an organization that provides direct bail/bond assistance to LGBTQ immigrants in criminal and immigration cases. Chase is a graduate of Northeastern University School of Law and Grinnell College.
In 2020, Strangio was part of the legal team representing Aimee Stephens, the plaintiff in the very first case involving transgender civil rights to be heard by the Supreme Court of the United States. The landmark 6-3 decision ruled that firing someone from their job because of their sexual orientation or gender identity is sex discrimination and a violation of the Civil Rights Act of 1964. This is a monumental decision from the high court and has legal implications far beyond employment. At present, Chase is one of the leading voices in the fight against the myriad of transphobic legislations from across the country that are targeting trans health care and trans youth in sports.
SOCIAL: Open Community Forum
Following our Big Queer Convo, join us for a thoughtful community forum to share your thoughts and perspective about the ideas and issues brought up by the discussion.
Juneteenth is June 19, 2021
Trans Pride Los Angeles acknowledges and celebrates Juneteenth – June 19 – a day included in our programming this year. We thank all of our Black collaborators for their contributions, which have shaped our 2021 offerings, and for the fierce advocacy and contributions they provide year-round.
This day commemorates the emancipation of those who were enslaved in the United States of America and remembers our Black ancestors and the inhumane treatment they have endured for centuries. We also celebrate Black excellence and achievements, as well as the contributions Black people have made to history and culture of our country.
The fight for Liberation is not a relic of the past. Freedom for all of us has not been achieved. The murders and harassment of Black individuals at the hands of law enforcement continues unabated. As TGI/ENBY+ individuals, we know too well the pain of losing our Black siblings to violent hatred.
Ending the scourge of systemic racism, violence, and bias that Black folx have fought against for over 400 years must be a collective effort. It requires every single one of us. Regardless of age, race, or identity, we implore ALL of our TGI/ENBY+ family to stand in solidarity with Black communities and work TOGETHER to stand up against racism and all forms of injustice.
Let this be the moment when we as marginalized communities come together, unify our efforts, and find ways to advocate for the Healing, Celebration, and continued Liberation of our Black communities!
Saturday, June 19

Juneteenth
WORKSHOP: Mirror Memoirs Presents: The Power of Your Story – Storytelling as Advocacy
In honor of Juneteenth, this session is specifically for Black TGI/ENBY+ survivors of sexual violence ONLY. This session will not be public, and will only be available to those who are registered for the event.
This workshop will support survivors in telling their stories by providing trauma-informed and healing-centered tools for sharing their stories, and ways to shape their stories to be a powerful instrument to advocate for themselves and other survivors. This session will incorporate psychoeducation and skill-building to uplift the leadership and healing of survivors.
If you identify as a Black TGI/ENBY+ survivor of sexual violence and would like to attend this workshop, please contact: [email protected]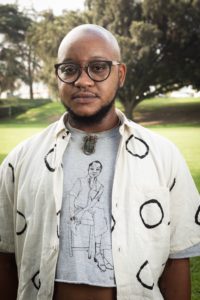 Jaden Fields (he/him) is an LA-based organizer, cultural strategist, and educator dedicated to cultivating healing-centered spaces committed to our collective liberation. Jaden is the Co-Director of Mirror Memoirs, an oral history and national organizing project that uplifts the healing and liberation of queer, trans/non-binary, intersex, Black, Indigenous, and people of color (QTIBIPOC) who are survivors of child sexual abuse. In his work with Mirror Memoirs, Jaden is a survivor storyteller and has played a pivotal role in co-designing Mirror Memoirs' strategic vision, programs, and structure. He is the Advocacy and Development Director for the Association for Size Diversity and Health (ASDAH). His work within grassroots and nonprofit organizations has included designing and leading programs for trans folks to access health services, training government agencies to better serve transgender people, participatory action research, and policy advocacy at the city, county, and state level. Jaden was an inaugural member of the Los Angeles Transgender Advisory Council, a 2017 California HIV/AIDS Policy Research Fellow, 2019 Echoing Green finalist, a class of 2021 Women's Foundation California Women's Policy Institute Fellow, and a 2021 John W. Mack Fellow. Jaden self-published his first poetry chapbook, Intentional Musings on Staying Alive When I Want To Die (2019), an honest depiction of navigating mental health and systemic oppression. You can learn more about Jaden through the links below!
Linktree: https://linktr.ee/thedappermrjaden
LinkedIn: https://bit.ly/JadenLinkedIn
Twitter: @jadenfields17
FB: https://www.facebook.com/JadenDapperCulturalWorker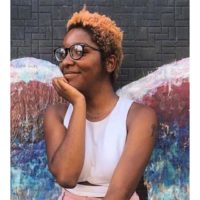 Gray Butler (they/them) is a genderqueer poet, podcaster, blogger, witch and organizer. They were born in Baltimore, Maryland where she spent the majority of her life navigating the complexities of being a working class genderqueer child in a predominantly white upper class environment. Their experiences have brought them complex realities in terms of racialization, blackness and class inequality. In addition, their experiences and trauma with childhood sexual assault, queerness, mental illness and disabilities, and generational trauma have dramatically shaped their life and propelled them towards speaking out about radical healing and social change. They graduated from Pomona College with a Gender and Women's Studies degree.
IG: @blackteaspeaks

Mirror Memoirs is a national storytelling and organizing project intervening in rape culture by uplifting the narratives, healing and leadership of Black, Indigenous, and of color Two Spirit, transgender, non-binary, intersex and queer survivors of childhood rape and sexual assault. This project uses storytelling and survivor leadership to illuminate the needs and wisdom of survivors at this vulnerable intersection. We are raising funds for our Member Support Fund, where we redistribute $500 to 100 Two-Spirit, transgender, nonbinary, and/or intersex Black, Indigenous and other child sexual abuse survivors of color.
You can support the work of Mirror Memoirs by donating here: https://bit.ly/Jaden-MemberSupportFund
Website: http://mirrormemoirs.com/
FB: https://www.facebook.com
Twitter: @MirrorMemoirs
IG: @mirror.memoirs
PANEL: Black Liberation Through Mutual Aid
This powerful panel spotlights Black mutual aid organizations and examines ways we can take charge of our own liberation—together—on our own terms.
Join activist August Clayton (he/they); Vann Michael Millhouse (he/him) of Baltimore grassroots healing organization Element of Hope; radical healer Lex Rey Perez (he/him); and SaVanna KB Wanzer (she/her) , creator of TransPride DC, for insights and inspiration to engage and empower not only the Black TGI/ENBY+ community but our allies as well.
Moderator: Luckie Alexander, member of the Los Angeles County Transgender Advisory Board and founder of Invisible Men, an organization serving the Transmasculine community.
(Available in ASL & Spanish via Live Interpretation)
MODERATOR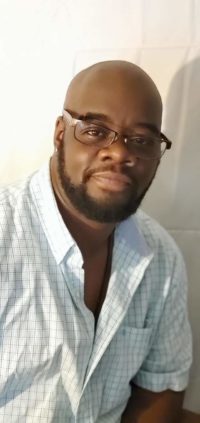 Luckie Alexander Fuller (he/him/Superman) is a passionate advocate and founder of Invisible Men, aa organization focused on uplifting and building community among trans men and nonbinary transmasculine folks centered on people of color. Luckie is an important connector across LGBTQI community groups and organizations and a steadfast advocate for transmasculine people and trans parents. You may also know Luckie as:
– a member of Gender Justice Los Angeles and the Los Angeles County Transgender Advisory Council; AND
– a proud member & Historian of Brown Boi Project; AND
– an HIV Commissioner and a community advisory board member for UCLA's Center for HIV Identification, Prevention, and Treatment Services ; AND
– a recipient of the Lou Sullivan Award for his work centered around transmasculine individuals in the HIV/AIDS arena; AND
– 2018 Mr. Quest, a community advocacy award with APAIT.
Luckie is a crucial voice in health education and organizing, trans justice, and the movement for black lives. In 2019, he was the Assistant Strategy Director for the historic 2019 National Trans Visibility March. In 2020, he was the designer of the "ALL BLACK LIVES MATTER" art installation on Hollywood Blvd.
IG: @invisibletransmen
IG: @luckiealexander
PANELISTS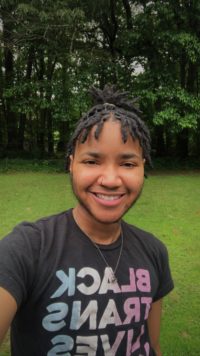 August K. Clayton (he/they) is a young, Black, trans, grant-writer, and community organizer based in Atlanta, GA. Rooted in Southern Maryland, August began organizing during their first few years in undergrad (2016) around trans student housing, sports, programming, retention, and success. After years of organizing around Black trans survival — specifically reproductive justice, healthcare, and survival sex work, they shifted entirely to the development of trans-led organizations. August acknowledged the anti-Blackness and trans-antagonism that rests in philanthropic organizations and committed to a culture of storytelling as praxis to redistribute resources to Black trans communities. August is also an avid reader, writer, and speaker on Black trans masculinity.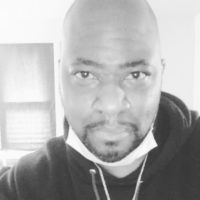 Vann Michael Millhouse (he/him) Element of Hope, an Innovative Baltimore based grassroots entity, co-created and introduced by Vann Michael Millhouse, started intentionally providing communities/ members/stakeholders with empowering healing care and advocacy; with priorities set forth and led by those directly underserved.
In 2017, Element of Hope explored Black Liberation: Life, Death and Queer Resistance at the Morgan State University Intersectionalities Symposium on Sexuality, Gender, Race, and Ethnicity.
In 2019, seasoned Influencer, Vann Michael Millhouse, examined and continues to expand the discourse examining the "Intersections of Black Identities*; the role of Faith Communities"; guest speaker at the 50th Anniversary of Stonewall, hosted by Union Theological Seminary.
Element of Hope has been greatly impacted by the Global Pandemic caused by COVID 19. Our direct help efforts have reached an international level with minimal mutual aid. The compounded public health crisis, social injustices facing Black AFaB persons and their bodies are revealing and unfounded.
Molded at Morgan State University, an HBCU, during the early nineties, Vann Michael Millhouse has honed his skills at Loyola University to uniquely integrate the Master of Art in Spiritual and Pastoral Care with African Spiritual Intelligence. He is one of the frontrunners in Healing with natural and artificial intelligence technologies. Vann speaks to the complexities of living in vast seas of eroded yet resilient artifacts within marginalized communities in Baltimore and beyond with a clear vision of the future.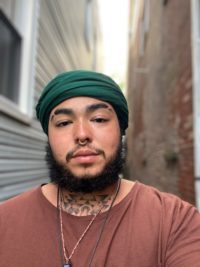 Ifa Segun Funmi (Alexander R. Perez) (Davine/King/His) is originally from Long Island New York and now resides in NYC. Alexander or 'Lexlyrics' is an intentional light worker in every community you find him in.
As a realized indigenous afro-latinx person of trans* experience Lex knows the value of presence and visibility in this world.
He works on solutions for topics such as youth experiencing homelessness, trans rights, public health, policing of youth in NYC, community building, and intentional healing through art.
Lex believes in the power of manifesting a healed world through radical inclusion of diverse individuals accompanied by comprehensive support systems through guidance from our ancestors and the enriching complexities of the collective.
Lex is a homie, an activist, and his word is bond.
If you are interested in knowing more about his work/or hiring him:
IG: @Lexlyrics
To support his valuable work, you can find him on:
Cashapp: $AlexanderReyPerez
Venmo: @Lexflex893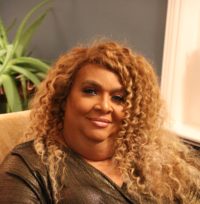 SaVanna KB Wanzer (she/her) The first project I created for the transgender community is known as TransPride DC in 2007. That is an event with attendance of over 700 attendees. Another part of my vision is called May Is? "All About Trans" In three years it too has become a largely attended event for people under in the Transgender, Gender Non-Confirming, and Non-Binary spectrum that has attracted over 2,500 throughout the 31 days of May. We have moved TransPride DC from under the umbrella of Capital Pride Alliance to keep all trans events together that are for us and designed by us.
On scheduled night in May we have time to discuss issues that focus in our community only. On May 1st we start with a Transgender Summit, and a Latinx one too the next night. We cover topics like HIV vs PrEP, joining the bridge a conversation with cis-gender gay men and the trans community, research, survival sex, employment, education and mental health. We also can't forget about our youth we try to add them to a chain of mentorship, teaching them to go from the Ball Room to the Board Room. We have built relationships and partnerships with other organizations like Black Pride, Capital Pride, Pharmaceutical companies, Churches, Medical Clinics and any organizations that support the Transgender community.
Career and Community Activism Highlights: [2020] Torch Award – National Trans Visibility March. [2019] DC CFAR Cab Member. [2018] Member of Community Advisory Panel (CAP) NMAC, Founder of May Is? "All About Trans", TAGG Magazine Enterprising Women. [2017] Black Pride Unsung Hero Award, Educational Trainings for George Washington & Georgetown University teaching doctors & nurses "Bedside Manners 101 for Transgender People", Founder of Trans Mentors (We pair up older Trans People with Youth). [2016] Support Group Co-Facilitator for an all trans support group at Us Helping Us People Into Living, First Capital Pride Transgender Board Member. [2015] Honored with a Lifetime Volunteer Award from Whitman-Walker Health, Instructor – Trans 101 Sensitivity Training. [2012-2014] Mayor Vincent Gray's LGBT Advisory Board. [2011] Capital Pride's Founder Award. [2008] Capital Pride Heroes Award. [2007] Founder of TransPride. [2007] Active member of Westminster Presbyterian Church. [2006] First Whitman-Walker Health Transgender Board Member. [2005-2007] Worked with D.C. Trans Coalition, Retired from Federal Government. For the last 10 years I have volunteered with the Gender Name Change with Clinic at Whitman-Walker Health. 28 years of volunteering with Whitman-Walker Health in various departments. Active for the last 19 years in the AIDS Walk DC known now as Walk to End HIV. For 7 years I supervised and prepared an annual Thanksgiving Dinner for clients and passed out Turkeys for 100 clients.
PRESENTATION: VarieTy Show
Stars of the Trans galaxy shine in the our 7th Annual VarieTy Show! Join us for a spectacular evening of music, comedy, and celebration. This fully-produced concert will be streamed live on Trans Pride L.A.'s website.
This year's edition, hosted by Abdullah Hall (Artistic Director, Trans Chorus of Los Angeles), will include new, pre-recorded performances by Pink Foxx, Jaden Fields, Ty Deran, Abdullah Hall, Amir Levi, Coretta Simo Love Monk, Louis Reyes Chavez and Samuel Petre, Gio Bravo, Dorian Wood, the Trans Chorus of Los Angeles.

SOCIAL: Virtual Community Hang Out
Join friends old and new to celebrate our community!