5:30-7 p.m. Panel: Discussion with Latinx Parents of Trans Kids in Spanish/Discusión con Padres Latinx de Hijos/Hijas Trans en Español
presented by the Center and Latino Equality Alliance/Presentado por Center y la Alianza Latina por la Igualdad
This discussion panel will feature a group of parents with transgender children, ranging from pre-teen to young adults. They will share their experiences as parents helping their children navigate their transitions.
En este panel tendremos un grupo de padres y madres con hijos/hijas transgenero con un rango de edades, desde nino hasta jovenes adultos. Estas familias estaran compartiendo sus experiencias.
Please note you will have to have Zoom installed to join the Community Forum. Visit zoom.us/download to download the player.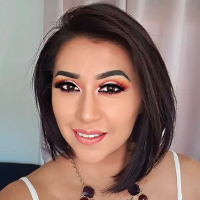 PANELIST
Grisel Soriano is the 37-year-old mother of Juan Soriano, a six-year-old transgender boy. "When Juan told me he is transgender, I prayed to God that he would help him become a boy. I knew that God would not only help him but his family as we all initiated the transition with him."
Gris Soriano de 37 anos de edad es la mama de Juan, nino transgenero de 6 anos. "Cuando Juan me dijo que es transgenero, resaria a Jesus para que lo ayudara a ser nino. Supe que no solo lo ayudaria a el, tambien a nosotros, su familia, para iniciar la transicion junto con el."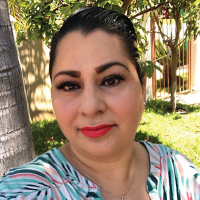 PANELIST
Nereida Gonzalez is the 44-year-old mother of a transgender daughter, Emmy, who is 17. "When my daughter informed me that she identified as transgender, I had no idea where to begin looking for resources. Even though the process has not been easy, I've always supported her unconditionally. With the help of support groups the process has become easier to find help."
Mi nombre es Nereida Gonzalez y tengo 44 anos de edad. Soy madre de una hija transgenero de 17 anos. "Cuando mi hija me informo que se identifica como transgenero, no tenia idea donde empezar buscando recursos. Aunque el proceso no a sido nada facil, siempre la estado apoyando incondicionalmente. Pero con la ayuda de grupos de apoyo se nos a facilitado encontrar la ayuda necesaria."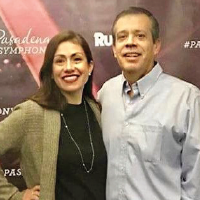 PANELISTS
Salvador and Veronica Covarrubias We are the parents of Esteban. He started his transition at 13 years old. We began the journey at zero because when our son came out we had no idea of what transgender meant or knew anything about the LGBTQ+ community. We embarked on a mission of learning about the transgender community via the organization Transforming Families so that we could support our son. Esteban has always been a person with this own views and has no interest in conforming to the norms of society. As parents, our prime objective is to become part of our son's life and help guide, support and celebrate him so that he can achieve his goals and dreams.
Salvador and Veronica Covarrubias Somos los padres de Esteban. El empezo su transicion a los 13 años. Empezamos nuestra jornada desde cero porque cuando nuestro hijo salio del closet nosotros no teniamos idea de lo que significa ser transgenero o de la comunidad LGBTQ+ en general. Entonces nos dimos a la tarea de aprender acerca de la comunidad transgenero por medio de la organizacion Transforming Families para poder apoyar a nuestro hijo. Esteban siempre ha sido una persona que tiene sus propias ideas y que no le importa apegarse a las normas de la sociedad. Como padres, nuestro principal objetivo es formar parte de la vida de nuestro hijo para guiarlo, apoyarlo y animarlo para que se realice como ser humano y alcance sus sueños y metas.
Presenting Sponsor of Trans Pride L.A. is OneWest Bank
Official Sponsor is Happy Hippie Foundation
Supporting Sponsors are Gilead, and NYX Professional Makeup
Media Sponsor is The Fight Magazine